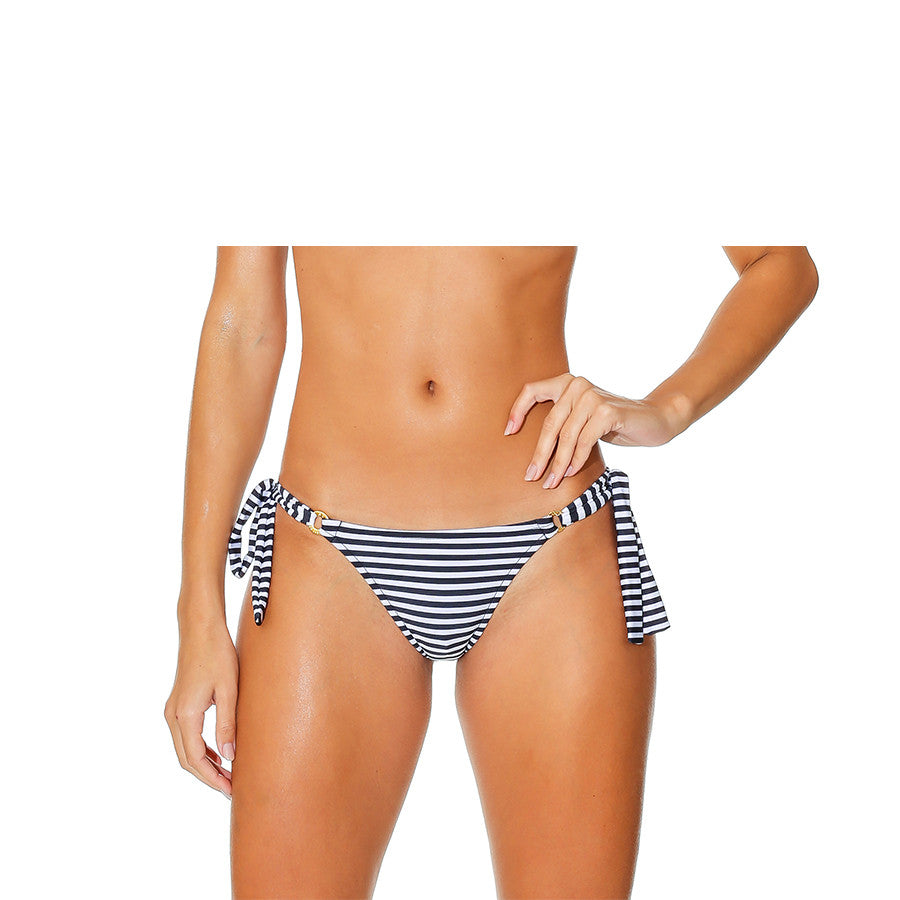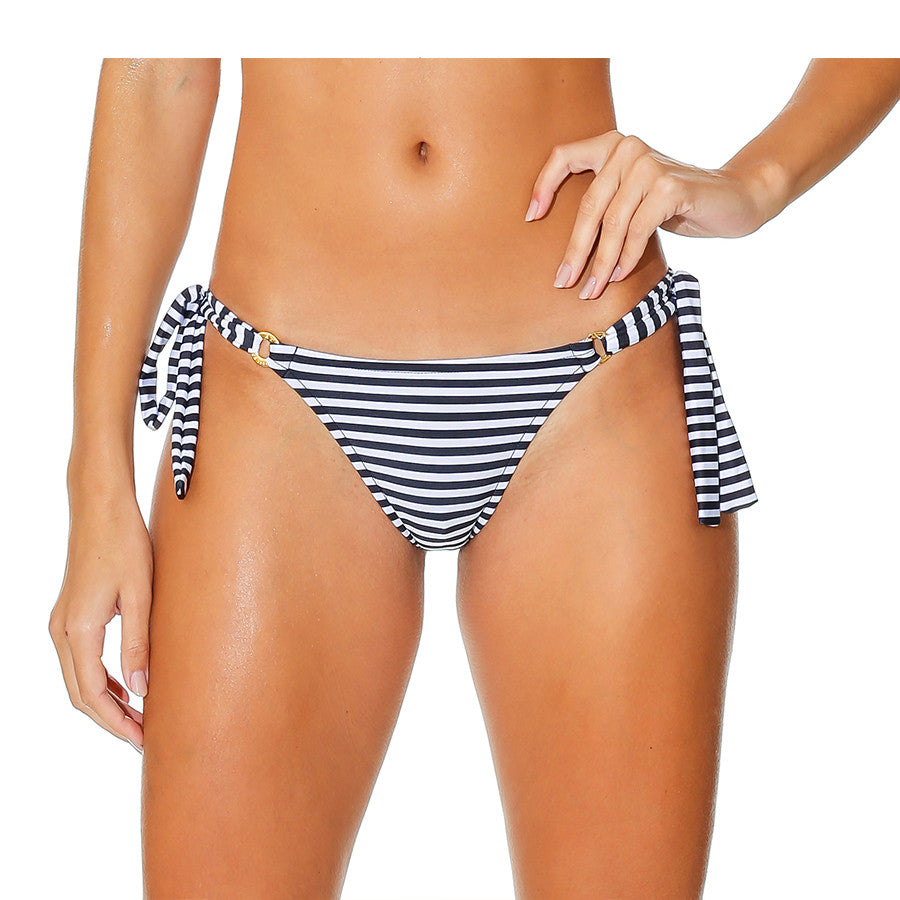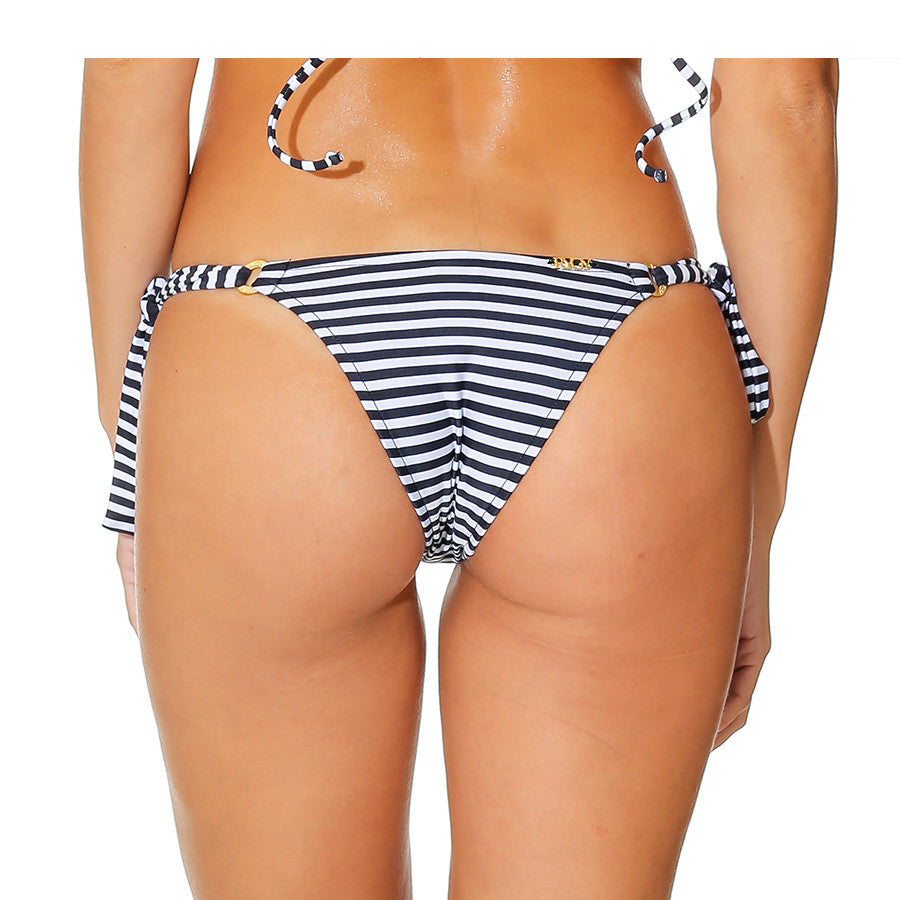 ANA RING STRIPED BLACK AND WHITE BIKINI BOTTOM
Brand: RYGY - Rio De Janeiro
When you spend the day at the beach, comfort is key. This black and white striped bikini is fully adjustable to maximum convenience.
Description: The two side tie bottom is adaptable to various sizes, with a small metal ring for more glamour, High Quality Material
Made in Brazil 
Composition: 85% lycra; 15% polyamide/elastane
How to keep your bikini like new? Hand wash after every day of use, with neutral soap (without alkaline agents) and let it dry in the shade. Do not iron your bikini nor dry clean.