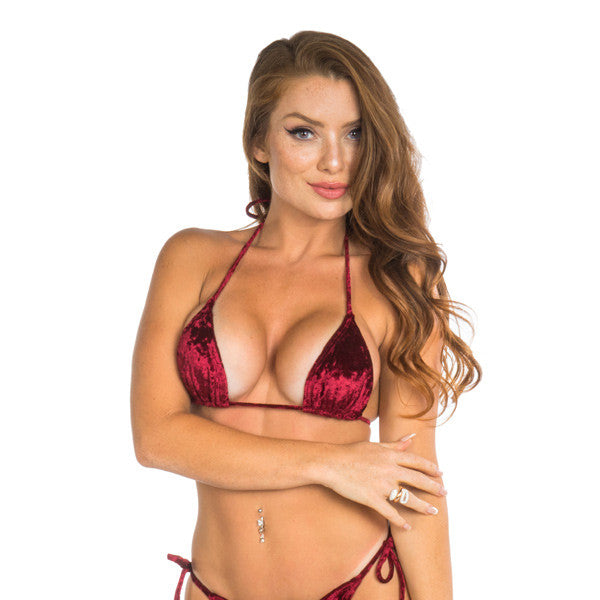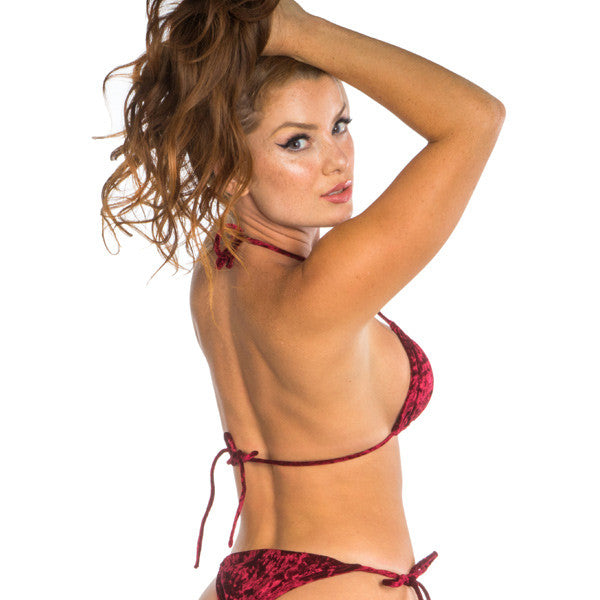 DARK RED VELVET BIKINI TOP
Brand: GIRASSOL - São Paulo, Brazil.
Dark Red, and textured like velvet, this bikini top screams luxury.
Description: Dark Red, Faux Velvet, Slide Triangle Bikini Top. High Quality Material
Made in Brazil
Composition: 85% lycra; 15% polyamide/elastane
How to keep your bikini like new? Hand wash after every day of use, with neutral soap (without alkaline agents) and let it dry in the shade. Do not iron your bikini nor dry clean.