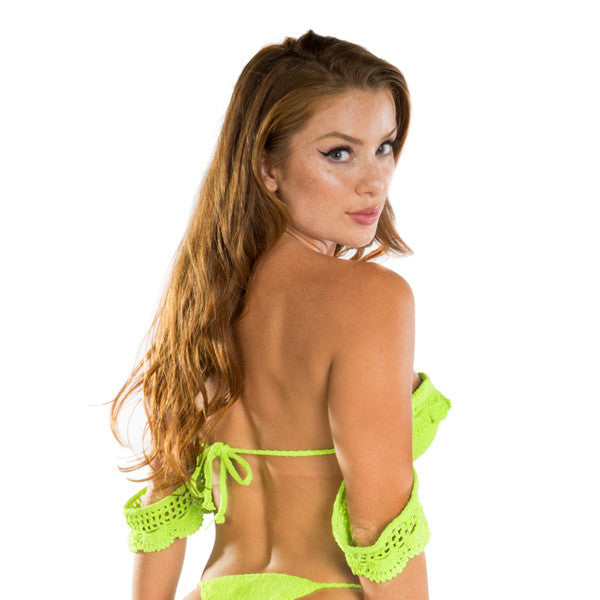 GREEN GYPSY CROCHET BIKINI TOP
Brand: BB MODA PRAIA - Minas Gerais, Brazil.
Bring out your gypsy soul in this bright crochet bikini top. The attached sleeves give it an extra flirty look. You can also rock it as a crop top over some jeans.
Description: Green Bandeau Crochet Bikini Top with Sleeves, Fully lined. High Quality Material
Handmade in Brazil
Composition: 85% lycra; 15% polyamide/elastane
How to keep your bikini like new? Hand wash after every day of use, with neutral soap (without alkaline agents) and let it dry in the shade. Do not iron your bikini nor dry clean.