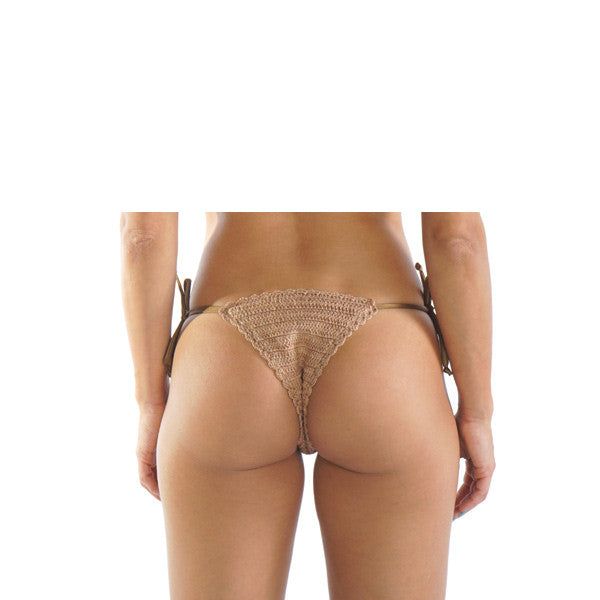 BROWN FRINGE CROCHET BIKINI BOTTOM
Brand: BB MODA PRAIA - Minas Gerais, Brazil.
Natural tones are sure to make your skin pop. The crochet scalloped edges on this bikini bottom totally add to your feminine side.
Description: Multicolor. Side Tie, Scallop edge, Crochet Bikini Bottom, Fully lined. High Quality Material
Handmade in Brazil
Composition: 85% lycra; 15% polyamide/elastane
How to keep your bikini like new? Hand wash after every day of use, with neutral soap (without alkaline agents) and let it dry in the shade. Do not iron your bikini nor dry clean.