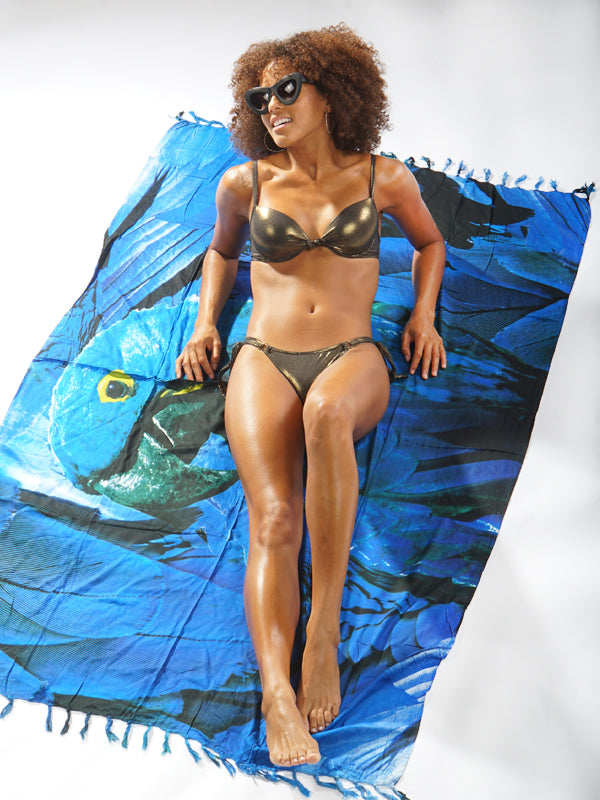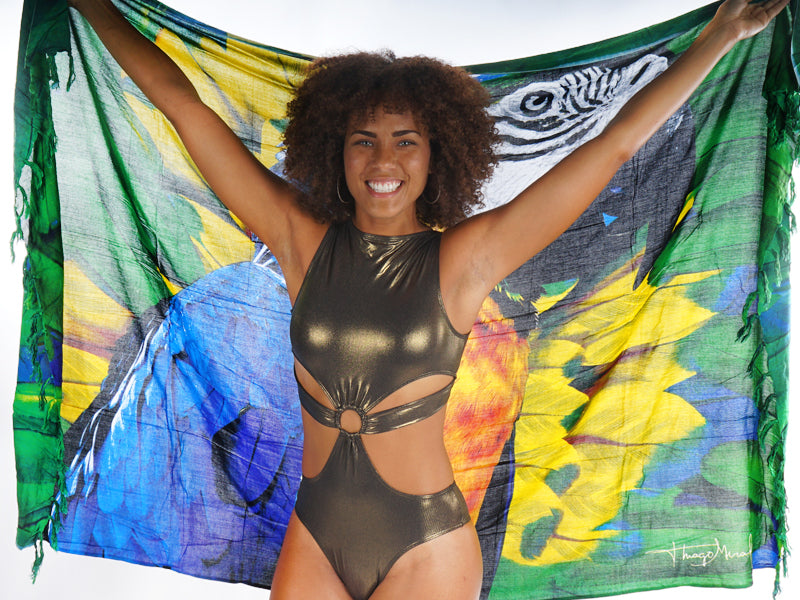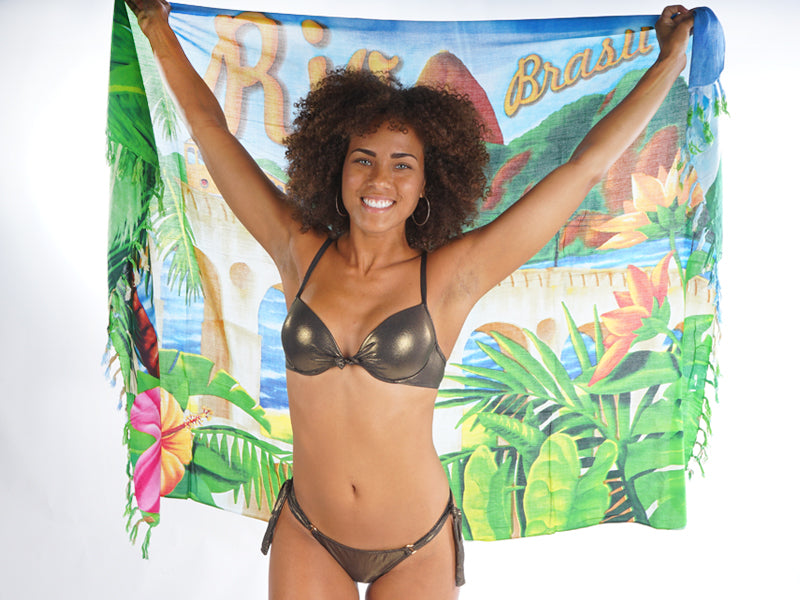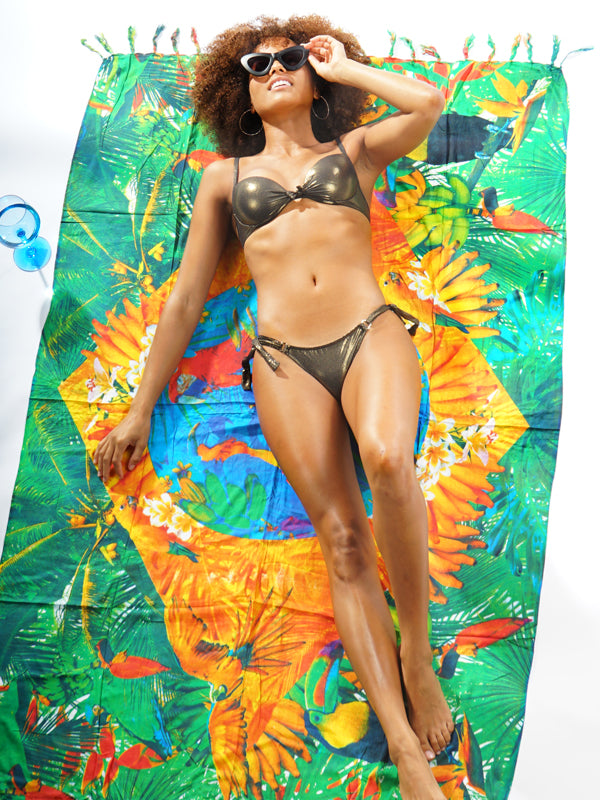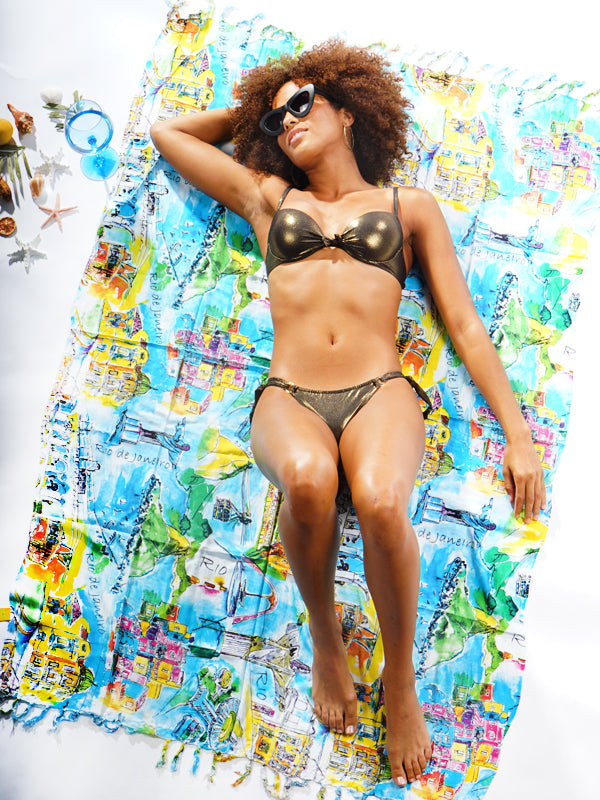 CANGA - BRAZILIAN COVER UP / BEACH BLANKET
BRAND:
Bali Blue is inspired by the Brazilian culture and the exuberance of its flora and fauna, providing life to the cangas that have been coloring the sands of Brazil for over 24 years. Today, Bali Blue has collections signed by a variety of artists and designers who have successfully translated the art of Indonesia onto the Brazilian cangas in an innovative and sophisticated way.
PRODUCT DESCRIPTION:
A "canga" is a Brazilian cover up / beach blanket. The Bali Blue cangas are designed in Brazil and manufactured in Bali, Indonesia. High Quality.
COMPOSITION:
100% Viscose